Yoga for Anxiety
The primary analysis was completed in February and included noninferiority testing of Kundalini yoga vs CBT(Cognitive behavior therapy), as well as superiority testing of this yoga type and CBT vs stress education. Response at 12 weeks, as measured by the Clinical Global Impression–Improvement Scale, was the primary outcome.
Moderately Potent
Results showed that response rates at 12 weeks were greater in the yoga group (54.2%) than in the stress education group (33.0%; odds ratio [OR], 2.45; 95% CI, 1.1 – 5.4; P = .03), as well as in the CBT (70.8%) vs stress education group (OR, 5.0; 95% CI, 2.2 – 11.82; P < .001).
The numbers needed to treat for the yoga and CBT groups vs the stress education group were 4.59 and 2.62, respectively.
However, on further testing, the researchers were unable to conclude that yoga was non-inferior to CBT. "Conversely, we were unable to conclude that the [response rate] of CBT was significantly higher" than yoga in a superiority test, they write.
At the 6-month follow-up, the response rate was significantly higher for CBT vs stress education (OR, 3.56; P = .04) but not for yoga vs stress education (OR, 1.86; P = .34).
No treatment-related serious adverse events (AEs) were reported by any of the participants. Regarding nonserious AEs that were "possibly" related to treatment, there were three reports of joint pain and one report each of tingling and vertigo in the yoga group; three reports of anxiety, two bulimia episodes, and one report of depression in the CBT group; and one report of anxiety in the education group.
"Overall, the available literature and our data support that [yoga] may be a helpful but only moderately potent intervention for GAD," the investigators write."Given the increasing costs of health care and barriers to accessing trained mental health care professionals, however, yoga may still have a role to play in GAD management as an intervention that is more easily accessible,"  they add.
Simon agreed, noting that for at least some patients, yoga may be beneficial in the short term.
"More research is needed to understand who really can benefit the most from yoga and what can be done to help those responses last for a longer-term," she said.
Asked whether other types of yoga might be more effective or whether yoga plus CBT could be more effective than CBT alone, Simon said those are "open questions" that future studies should investigate.
"Good Signal"
Commenting on the study for Medscape Medical News, Michelle B. Riba, MD, professor of psychiatry at the University of Michigan and past president of the American Psychiatric Association, noted that it is important to look at the size of a study's patient population, the type of patient being evaluated, and the length of treatment.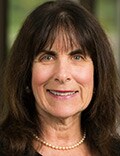 "The devil's always in the details," said Riba, who was not involved with the research. She noted that the current participants were relatively young, mostly white, and mostly employed.
"This was a select group of people, many of whom had been on a psychotropic medication before coming in, so this group wanted to get some help. And even though this type of yoga didn't do as well as CBT, it clearly could be an adjunct or for those who have financial difficulties or don't want formal psychiatric care," she said.
Riba pointed out that this was a small, "well-done pilot study of a very important diagnosis and of evidence-based treatments for it."
Future studies can investigate whether yoga is better at the beginning of treatment for GAD (Generalized Anxiety disorder) or after CBT has been provided, she noted. The current study "is useful for further research," she added.
"This type of yoga did pretty well in this population of people for a particular range of time. That was a good signal," said Riba.
The study was funded by the National Center for Complementary and Integrative Health. Simon reports having received grants from the National Institutes of Health, the US Department of Defense, the American Foundation for Suicide Prevention, the Patient-Centered Outcomes Research Institute, the Highland Street Foundation, and Janssen; personal fees from Vanda, Axovant Sciences, Springworks, Praxis Therapeutics, Aptinyx, Genomind, Wiley, and the Massachusetts General Hospital Psychiatry Academy; and royalties from Wolters Kluwer for contributions to UpToDate. She has also performed grant reviews for the American Foundation for Suicide Prevention and reports having a spousal stock from G1 Therapeutics unrelated to the submitted work. Disclosures for the other study authors are listed in the original article. Riba is editing a psychiatry textbook in which Simon is contributing a chapter.
JAMA Psychiatry. Published online August 12, 2020. Abstract